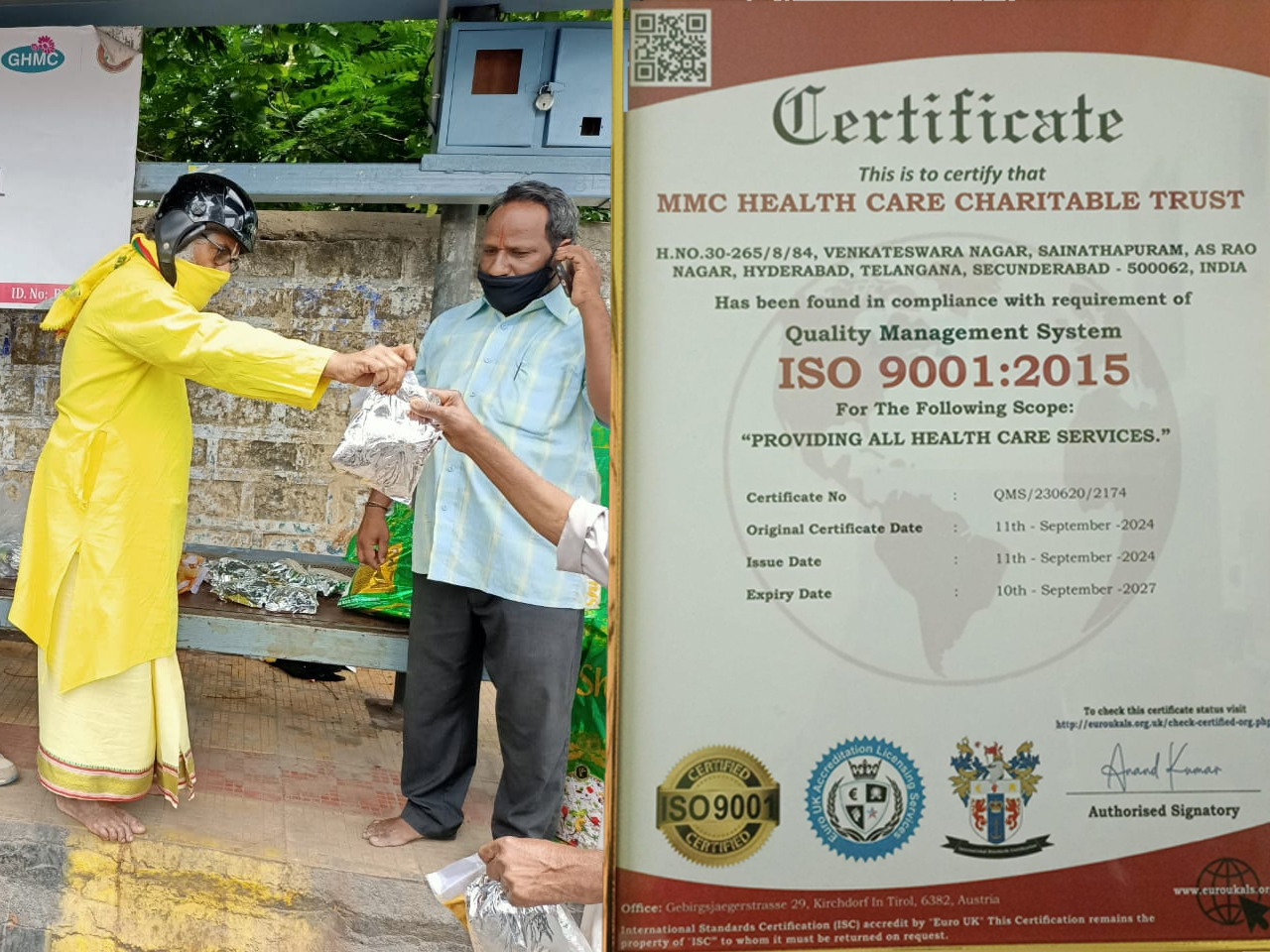 ABOUT MMC Health Care Services (MMC)
MMC Health Care Services (MMC) was incorporated in 2008 with the objective of providing improved health services at grassroots level. The primary objective of MMC is to provide services of Doctors, Nurses, Physiotherapists, Laboratory Technicians and home health helpers at the homes of the patients. To achieve this objective, MMC has been establishing clinics all over Secunderabad/Hyderabad. Our dedicated staff provide comprehensive, skilled health care services both at clinic as well as home settings. For health care needs MMC collaborates with your physician, family and other caregivers in providing services.
Old Age Home is a licensed assisted living family home that provides assisted senior care in a loving home environment. We provide assisted care to the seniors with hospice care, illness recovery care, respite care. injury rehabilitation care or long termishard term assisted care. A wide variety of services are available and customized care package is available so you only pay for what you need. Our caring staff is trained to meet the daily needs of cash resident with respect and kindness. We offer assistance with all activities of daily living. Three nutritional meals and planned social activities and entertainment. MMC old age home is a home in true sense it provides healthy food, quality shelter and medical aid to all the inmates. There are 20+ helping staff. who selflessly take care of the members and there needs. Yoga classes are organized for the internal peace also specially organized for mental and physical fitness. Legal aid is also provided to the needy in the old age home. We also take the members at home to occasional trips to spiritual places or places of rejuvenation.